Instead of taking sleeping pills, opt for good sleep hygiene to meet your sleep needs. Follow these few practical tips to help you sleep well.
Sleep hygiene: an evening ritual
Your body is ruled by your biological clock, but your activities and bad habits sometimes tend to disrupt it. A good organization of your evening will guarantee you a good nightsleep.
First, review your eating habits. Choose a light food allowing easy digestion. At dinner, make raw vegetables and dairy products your allies. Also, be sure to eat your meal two hours before bedtime.
Relax as much as possible before sleeping. Your body drops in temperature to activate sleep. A lukewarm shower or bath soothes your body and prepares you for sleep.
Limit brain activity in the evening. If you are used to reading, prefer light reading. Put on some soft music and take deep breaths to release your anxiety.
Finally, sleep hygiene involves a routine to follow. Apply this ritual every night to get your body used to it. Sleep and wake at set times. Regularity repairs your biological clock and will ensure you a restful sleep.
Sleep hygiene: good daily habits
Some daily habits affect the quality of sleep. Exposure to screens in the evening stimulates the brain and delays sleep. Turn off your computer, TV, etc. at least one hour before going to bed.
Regarding your diet in general, limit excessive stimulants during the day. Coffee, tea and carbonated or energy drinks are to be banned. If you must take it, consume it within 5 hours of sleeping.
Sport is an ally of health, but it is not practiced in the evening. Preferably, do your physical exercises in the afternoon or at the latest 3 hours before sleeping. Beyond that, your muscles will remain awake and tense, muscle tension being incompatible with a sleep deep. At bedtime, prefer more relaxing activities such as yoga, sophrology or meditation.
On the other hand, sex promotes falling asleep , because they activate the production of endorphins, known to relax.
Sleep hygiene: a conducive atmosphere
Every effort you make for good sleep hygiene will be vain if you do not sleep in a place conducive to rest. Make your bedroom an exclusive place to sleep.
Go for a calm and dark layout. Install double-glazed windows to limit the infiltration of outside noise. If you snore, find out the Back2Sleep anti-snoring devices to help you. Put up blackout curtains to block light from entering the bedroom. Opt for soft and silky linen, in soft tones. Zen decoration will help you get enough and comfortable sleep.
Do not place any electronic devices in your sleeping area: computer, TV, etc. Adjust the temperature to around 19°C or 20°C. An ventilated bedroom is also conducive to sleep. Your brain needs to be properly oxygenated at night.
Say stop to sleep apnea and snoring!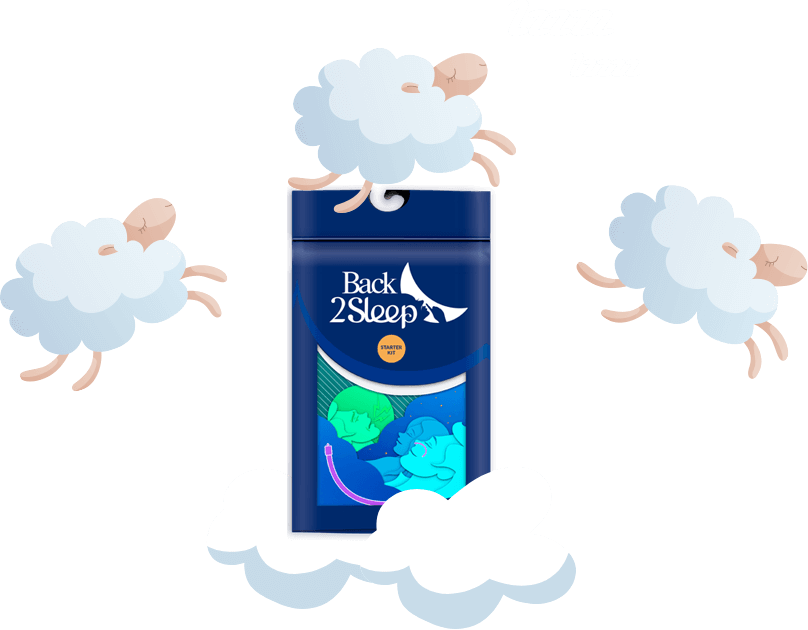 Choosing a selection results in a full page refresh.
Opens in a new window.